Facilitate and bring stakeholders together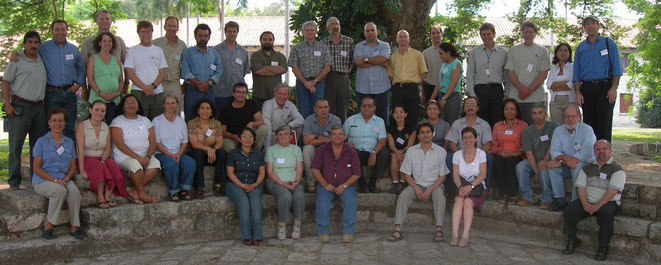 Conservation is a complex discipline that requires participation from stakeholders from many sectors of society. Conservationist thus need to engage with parties from diverse backgrounds, and eventually bring them all together. Such meetings require careful planning, clear goals, focused facilitation, and follow-up.
I have had the privilege of working very close with both the research community – having started my career as one - and the conservation community. For many years I have fostered a dialogue between those two groups that do not quite have the same mind frame and yet is important that they interact, and expanded the dialogue to include also other societal sectors. I have taught in several courses (including academic ones), advice students, and publish in peer reviewed journals and books.




I have organised and facilitated 11 regional and international workshops in different venues and with diverse audiences – including government agencies, local communities, business, experts, academics, the general public - in addition to facilitating many other internal meetings with staff under my supervision, management teams, or the institutional board.




Conversely, I have been invited to participate in many events, often as a speaker. I have thus represented different institutions at national, regional and international events, presenting results and ideas to foster discussion in the community at a diversity of platforms.